Caspar Creek Prius raffle winners Ann and Neil Graham have been frequent visitors to the Mendocino Coast for nearly four decades. Ann's brother, the late Charles Steinbuck, and his wife, Carolyn Steinbuck, settled in Elk, where Carolyn went on to raise their three sons. Ann's grand-niece, Josephine Steinbuck (daughter of Emily Inwood and Ann's nephew Elias Steinbuck), is enrolled as a second-grader with Caspar Creek Learning Community.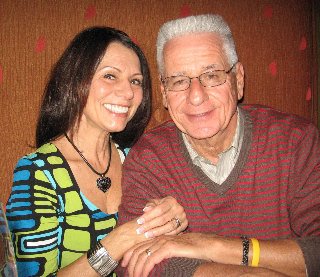 Caspar Creek, a parent-run Mendocino Coast K-5 public charter school program of Mattole Valley Charter School, relies heavily on its families, who enthusiastically pitch in to help with every aspect of operations, from fundraising and administrative tasks, to cleaning and upkeep of its rural Mendocino campus. The annual Prius raffle, conducted entirely by volunteer parents and teachers, has been a major factor in Caspar Creek's ability to survive in the current harsh economic climate of the California public school system.
"Josephine always speaks so lovingly of her school, Caspar Creek, and we're happy to support it," says winner Ann Graham. Newly retired, the Grahams "…look forward to many more happy memories with our family in northern California."
Caspar Creek's seventh annual Prius raffle will launch in spring 2012. Entries will be available from Caspar Creek parents and teachers, at select local businesses, and by phone at 1-TP-RAFFLE-TIX. More information is available at www.casparcreek.org.